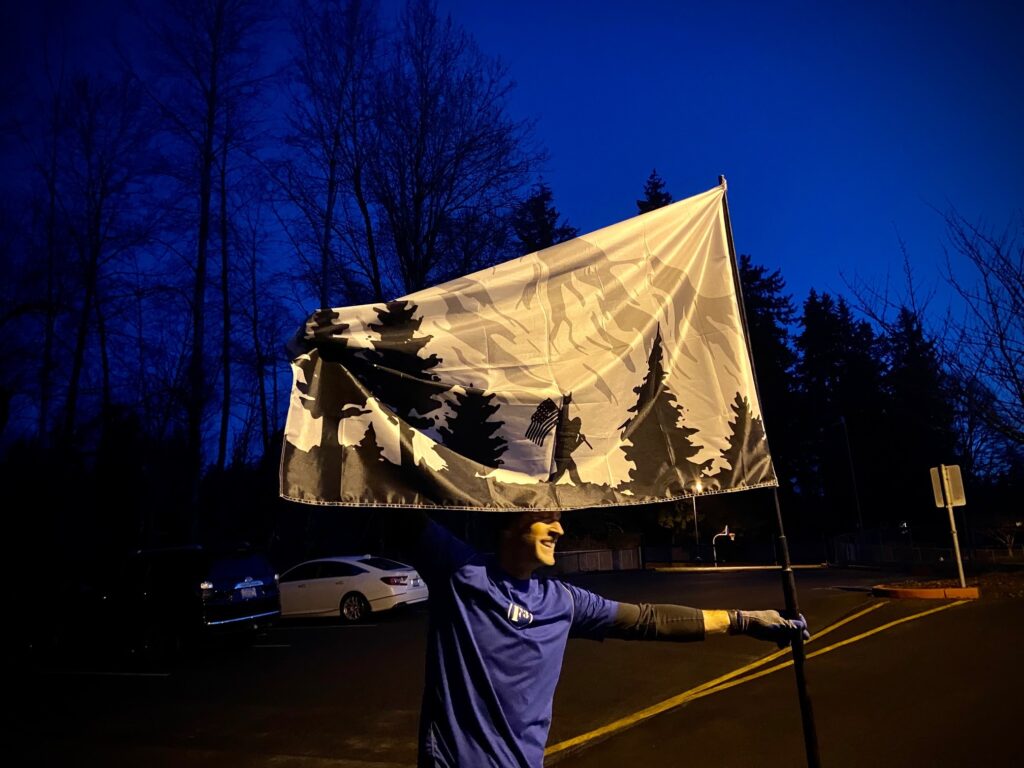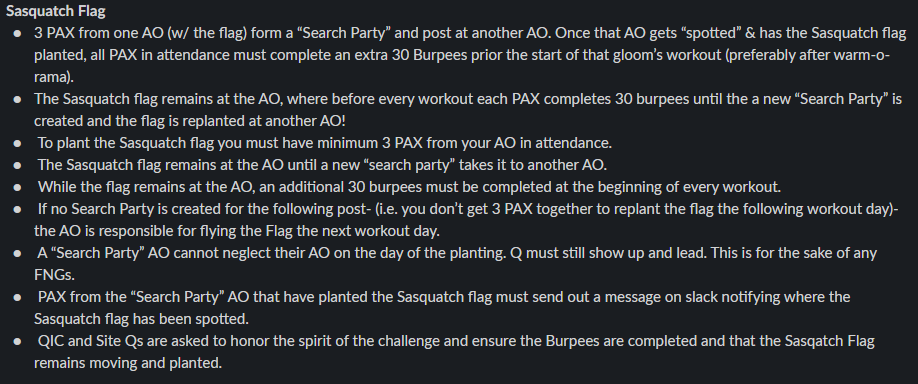 The Sasquatch Flag!!
The Sasquatch flag was spotted for the very first time this morning at #ao-thoreau-sasquatch! The Sasquatch likes to roam around, so you will likely have the "pleasure" of spotting the Sasquatch Flag at your AO in the near future.
So, what is it? See the attached screenshot for a full list of details related to this challenge. Simply put, it means all PAX that post at an AO where the Sasquatch flag is planted are obligated to an additional 30 burpees (after warm-o-rama) until a new "search party" is formed and the flag is taken and planted to a different AO.
QICs and Site Q's are asked to honor the spirit of the challenge and ensure the Burpees are completed and that the Sasquatch flag remains moving and planted