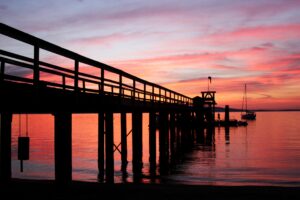 Early Pre-Registrations for our 1st Annual
Western Pax Retreat are NOW OPEN!
Our F3 Movement is EXPLODING up & down the West Coast, and inland! It's time to CONVERGE as the Western Pax! If you're unable to make the 10th year F3 Anniversary in North Carolina (and even if you are,) DON'T MISS THE WESTERN PAX RETREAT!
Event Description
A weekend of Men/2s bonding, easy beatdowns, adventure and escape at Camp Orkila, one of the earliest established YMCA full-service camps (established in 1906,) located in the Pacific Northwest beauty of the San Juan island named for our local killer whales! Activities include: archery, 1,000 foot zip lines, high ropes challenge course, wall climbing, swimming, canoe & row boating, fishing, marine tours & tide pool exploring, hiking, arts & crafts, star gazing, and naturally a big, beautiful camp bonfire! There will be coordinated games run for the 2's, such as Everybody's It; Tapas; Bazurka Jiggy; Mingle; Dinosaur Tag; Cone Noodle Ball; Chicken Herder; Giants, Wizards, and Elves.
website:Camp Orkila
Families can 'glamp' (glorified camping with heat, electricity, kitchens, WiFi) together in full-service cabins or lodges, with full-service dining hall, special needs accommodations, and all facilities and activities staffed and in play!F3 Dad's Camp is more than a vacation – it's the best part of the summer – and all part of a memorable end to your summer!
WHEN:
Friday, September 10th(Lodging check in 4:30pm) –
Sunday September 12th (sack lunch checkout)
PRICE
Registration Fees and Basic Costs: (Due once the YMCA registration page is up)
$164 per person, Camp Orkila (See Campout Handbook here) (includes 5 meals, from Friday dinner, through Sunday sack lunch, lodging, and all staffed and unstaffed activities.)
$7-15 per person for Orcas Island Ferry
$15 per Camper T-shirt
$6 per rucksack/hat patch
There is a *HARD CAPACITY* of 360… but that is pre-Corona. Due to lodging proximity and family cohort restrictions, it may be reduced. PRE-REGISTER NOW.